The MSA is a public agency that protects and promotes the fair, efficient, and openly competitive operation of Alberta's electricity and retail natural gas markets. The MSA monitors the performance of Alberta's electricity and natural gas markets to ensure that market participants comply with all applicable electricity and natural gas legislation, the Alberta Reliability Standards, and the Independent System Operator's rules.
Enforcement
We make sure Alberta's wholesale electricity markets operate fairly and efficiently and are openly competitive. This is done by enforcing the Electric Utilities Act and Fair, Efficient and Open Competition Regulation, and other legislation and regulations.
Compliance
When the Independent System Operator's rules or reliability standards are violated, we may issue penalties or request a hearing or other proceeding before the Alberta Utilities Commission to get an administrative penalty or other relief. You can find summaries of our work in this area in our annual Compliance Reports.
Market surveillance
We use ongoing surveillance to assess whether:
competition is fair and open;
market outcomes are efficient; and

Independent System Operator's

rules and practices support the electricity market's fair, efficient, and competitive operation.
The MSA may also challenge new or existing Independent System Operator's rules if they may have an adverse effect on the market's structure and performance.
Leadership team
Derek Olmstead
Chief Executive Officer
---
Before his current position, Derek was Director, Enforcement and Principal Economist at the MSA, Economic Advisor to the AESO, Assistant Director at the Australian Energy Regulator / Australian Competition and Consumer Commission, and Analyst at Ontario's Independent Electricity System Operator. He has conducted extensive research in energy and environmental economics, industrial organization, and applied econometrics. This research focuses on both the competitive and regulated aspects of electricity markets in Australia, Canada, Europe, and the United States.

Derek holds a Ph.D. in Economics and is an adjunct assistant professor in the Department of Economics at the University of Calgary and an adjunct research professor in the Department of Economics at Carleton University. His research has been published in the Canadian Journal of Economics, The Energy Journal, and the Electricity Journal, among others.
Ketan Lakhani
Director, Analytics and Information Technology
---
Ketan is responsible for the MSA's monitoring and reporting on Alberta's electricity market and retail natural gas markets, and contributes extensively to the MSA's enforcement functions. Before joining the MSA, Ketan was at the AESO in progressive roles in the markets and compliance departments for over 12 years. His career includes leading aspects of the capacity and energy-only markets' quantitative analysis and he has a passion for data, both strategic and quantitative. Ketan holds a M.Sc. in Predictive Analytics from Northwestern University and a B.Sc. in Actuarial Science from University of Calgary.
Andrew Wilkins
Director, Compliance
---
Before being appointed to this role, Andrew was Team Lead, Compliance Monitoring at the AESO; Manager, Compliance at the MSA; Economist at the MSA; Research Associate at the University of Calgary; and Competition Law Officer at the Competition Bureau (Canada). Andrew holds an M.A. in Economics and has taught several economics courses at the University of Calgary.
Larry Kram
General Counsel and Corporate Security
---
Larry has over 30 years of in-house experience in the electricity industry, most recently as Vice President, Law, General Counsel and Corporate Secretary with the AESO.
Need to reach us?
Get in touch with the MSA members or send a request.
Contact Us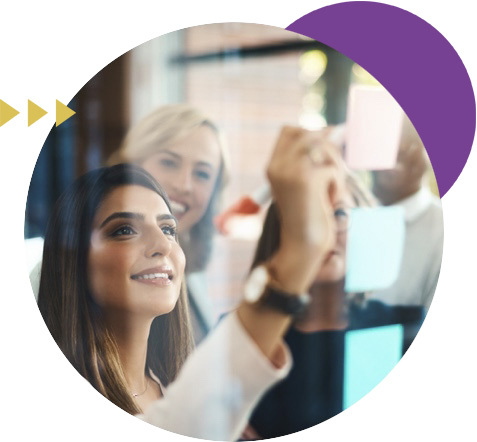 Careers at MSA
We're a small group with a wide-ranging set of skills needed to address the industry's complex issues. Follow us on LinkedIn for current opportunities and student internships.